State-of-the-art Care for children with 22 locations, telehealth sites, outreach programs and community clinics. Children with orthopaedic conditions, burns, spinal cord injuries, and cleft lip and palate are eligible for care and receive all  services in a family centered environment, regardless of the patient's ability to pay.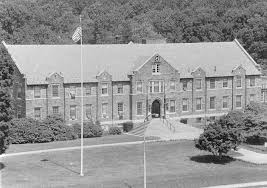 Leaders In Research: 
(from the Shriners Hospital for Children Website)
Conducting contemporary, meticulous and innovative research to improve patient treatment and care and increase the body of medical knowledge and understanding of injury and disease is the cornerstone of the overall mission of Shriners Hospitals for Children.
What began as a small research effort, with a budget of $12,000, is now a multimillion dollar, sophisticated program, involving peer-review of grant applications and recognized around the world. Over the years, our researchers have made major, significant breakthroughs in all four of our service lines – orthopaedics, burns, spinal cord injury, and cleft lip and palate, improving the care and quality of life for millions of children with these conditions.
Shriners Hospitals for Children funds innovative research projects, special shared facilities, and training fellowships. In 2016, a total of 121 new and continuation bench, clinical research and special shared facilities projects involving our research centers and hospitals are being funded.