Noble Alex's epic ride to raise money and awareness for Shriners Montreal Hospital.
Fun Ride & Run
To kick off Kilometres for Kids we will be having a Run or Ride event that you can participate in. It happens May 28, 2022 in Kincardine. Click the link for more info and to register.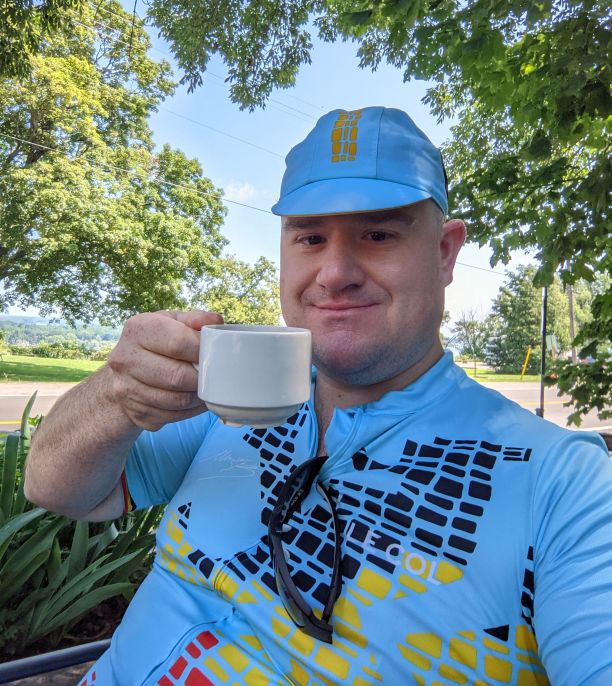 Bruce Shrine Club Noble Alex Rauket will be riding from Saugeen Shores to Montreal Shriners Hospital, 850km over 8 days to raise money for the Hospital. He needs your support, donate now.
---
As of May 11, 2022 a total of $10,005.00 has been donated in support of Shriners Hospital for Children Canada through Kilometres for Kids. Thank you everyone, lets keep the wheels rolling.
---
On June 28, 2022 Noble Alex will start his epic ride to Montreal with stops along the way to talk to supports about Shriners, their Hospitals and the wonderful work they do to help children. Check back soon to find out were you can meet up with Alex as he peddles across Southern Ontario and on to Montreal.
Alex learned to ride a bike early with the help of his father who in his younger days was also an avid cyclist. . One of his first adventures was riding with his father and a friend from Kincardine to Waterloo. While living in Deep River he rode a few 120 km rides as part of the MS Fundraiser.
Alex became a mason as soon as he could at age 21, a Noble of the Mystic Shrine and member of the Bruce Shrine Club in 2011.
Why is he doing this bike ride?
"I've always been inspired by people that do crazy things to raise awareness and funds for good causes. As cycling is my activity of choice I wanted to use it to bring some awareness to the Shrine and their good works with the hospitals. The Shriners work tirelessly to ensure that the kids get the help they need and I thought that this could be my part. Also, I know that to keep the hospitals funded and the good works continuing, we need new members. This type of event, I hope, will be a great way to introduce a whole new generation to our chosen fraternal philanthropy." Noble Alex Rauket